I'm obsessed right now…over schoolhouse lights.
I recently purchased Pottery Barn's Graham chandelier for over our kitchen table with six burlap shades. Although, I like it, with its nice oil rubbed bronze finish and classic chandelier lines, I'm thinking I missed an opportunity.
So, I think the chandelier is coming down, and will be swapped for something like this…
It's the Rose City with the 16 inch classic schoolhouse shade from Rejuvenation.
Source
or this…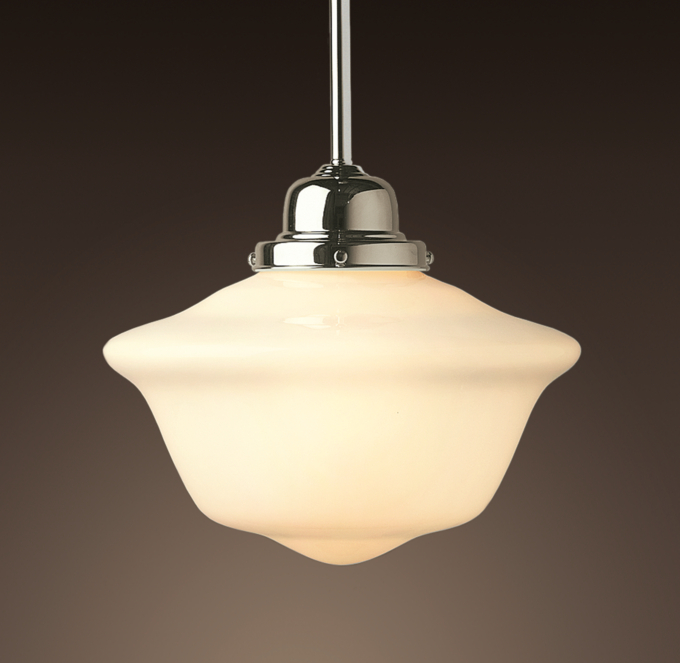 Restoration Hardware's 15 inch Schoolhouse Pendant. (source)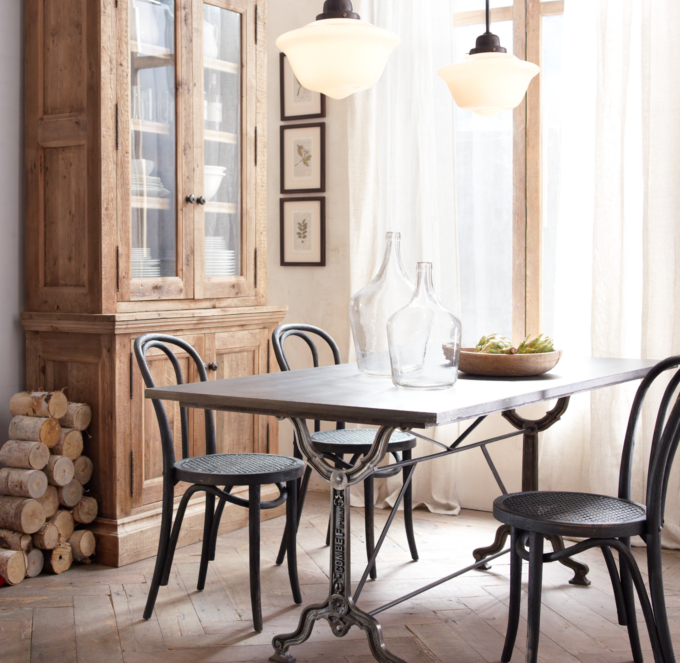 Or Schoolhouse Electric's Rhode's 6"
So, I'm asking you all for some advice! I really need your help on this one.
What shall it be? What shall we have hang above our kitchen table?
Option 1:
Graham Chandelier with Burlap Shades (not the shades shown):
Option 2:
A schoolhouse light with a 15 to 16 inch diameter glass shade:
Go right over there to the right, and vote!
Thanks for your help!
Be Well,