I'm in love...

Atlanta designer Jane Coslick said, "Surround yourself with stuff you LOVE, if you would marry it, buy it and bring it home."

I'm in love with grain sack fabrics...
...but the truth is, I can't afford everything that I love. I love grain sack fabrics and if I could marry them, I would. If I could buy them, vintage of course, I would, but honestly, I can't afford prices of $75/yard to make my own little "something" or $125 for an already made grain sack pillow. Sorry, Jane...If I want it, I must make my own!
So, I did just that. The secret? Painters drop cloths from the hardware store and green Frog Tape.
With a little fabric medium added to any craft paint color (to make it permanent and washable), a foam brush, and Frog Tape for crisp lines, I painted on my "grain sack lines" on squares of regular painters drop cloth canvas that I bought from Lowe's. (Wash, dry, and iron before you use.) Cut into squares for your pillow (or whatever shape you need).
Tape your design with Frog Tape.
Use a dry brush (dab off most of the paint on your paper plate). You don't want to use too much paint on your brush, because then it won't look like authentic grain sack...it will just look like a painted stripe.
Once the lines are dry, lift off the Frog Tape...to find beautiful crisp lines...
Place the "right" sides of your fabric together, and sew to make a pillow. If you don't know how to sew, use hem tape with a hot iron.
So, what do you think? I had so much fun making these! Check them out!
I'm no expert, but I thought they turned out pretty good.
Total cost...about $7. I already had some drop cloth pieces to use (but they are about $10 at the hardware store), paint was about $1.25, fabric medium was about $1.50, and the tape was about $4.00.
I've linked...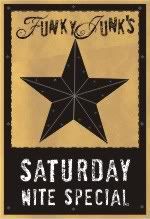 The Lettered Cottage Linky Party